Bob's Big Timber Backyard Ultra 2020 - A Last Man Standing Event is a VRRM Timed event.
Please contact the event organizer for questions unrelated to race timing.
About the Venue - Hunter's Tree Farm Info
Bob's Big Timber Backyard Ultra is held on part of the Hunter Family generational tree farm. The farm is nestled in the scenic foothills of the Appalachian Mountains, outside of Glenmont, Ohio. Beginning with Bob's two great grandparents, the earliest parcels of the farm were purchased in the 1870's. The open field where the start/finish line is located will offer runners a panoramic view of the beautiful foothills you will be running through. This particular parcel of land was purchased by Lew Mitten in 1889. Today the family tree farm is approximately 400 acres with over 17 miles of trails. The trails are enjoyed by family and friends for trail running, hiking, and just enjoying life.
Timber from the farm has been used by family members for generations: as income, material for building farm structures, a covered bridge, log cabin, remodeling projects, and furniture to furnish their cabin and home. The Whistling Pines 112 Team Relay held at the farm on the last weekend in October runs through the covered bridge and by the log cabin.
Reforestation has taken place on the farm since the 1930's. You will run through/by several reforested large pine groves, surrounded by large hardwoods that were once tilled fields. Reforestation practices continue today on the farm, where over 50,000 trees have been planted since 1990. Also, to add diversity to habitat and wildlife, 24 acres of native prairie grasses and forbs (flowering prairie plants) were added beginning in 2010. Conservation practices and stewardship of past and present have earned local, state, and national recognition for the family tree farm. Many events have been hosted on the farm throughout the years: weddings, educational field trips, Ohio Tree Farm and Farm Bureau tours, the Whistling Pines 112 mile solo/relay, and now we feel very privileged to add a Backyard Ultra to the list.
Hopefully you will make the decision to join us August 1-3, 2020 for our 2nd Annual Backyard Ultra...we believe you will leave inspired by the venue and the people you meet.
Pictured above: Bob Hunter on his "Man Tree" and an amazing shot of a stream through Hunter's Tree Farm
Bob's Big Timber Backyard Ultra Info
Date: August 1, 2020
Time: 6:30AM and every hour thereafter
Location: Hunter's Tree Farm – Mitten Parcel, 11725 TR 252, Glenmont, Ohio 44628

The price is $95.00
Event Description
A backyard ultra is not an event format for the faint of heart, it's truly a tough guy/gal competition where only one person will emerge victorious. With the urging of Gary Cantrell, aka Lazarus Lake, who started the original Big's Backyard Ultra and the Barkley Marathons, more races with this format are being started. This is one of them.

In an effort to prepare our champion to succeed at Big's Backyard Ultra, and to afford those already lucky enough to be registered for the marquee event an opportunity to hone their skills 5+ months prior to the event, Bob's Big Timber Backyard Ultra will follow as closely to Laz's original format as possible.

The concept is simple. It's a "Last Person Standing Race" and in the end, just one runner will finish the race.

At 0630 hours on Saturday, August 1, we will start a race at Hunter's Tree Farm – Mitten Parcel Trail for 4.1667 miles. The time limit for this race is one hour.

Again at 0730 hours, we will begin another race around the same 4.1667 mile trail.
The same will be done at 0830, 930, 1030, and so on, every hour.

-Runners must be standing in the starting corral when the next race starts or else they may not continue.
-Runners will also not continue if they choose to willingly pull themselves from the race.
-No late starts once the bell is rung.
-Races will continue until only one runner remains, and at that point, once that person completes a loop on their own, that runner is the winner.
-All other runners are a DNF.

At 2030 hours, the races will be moved to a road out and back course past "Annie's Place" and The Hunter Estate and continue in likewise fashion every hour thereafter through the dark hours.
At 0630 hours the next morning, races will be moved back to the trail loop.

At 3 minutes till each race 3 whistles will be blown.
At 2 minutes till each race 2 whistles will be blown.
At 1 minute till each race 1 whistle will be blown.
At 30 seconds till each race an announcement is made.
At 10 seconds till each race a countdown will begin.
A bell is rung once the race starts.

-Once the bell is rung, runners may not visit their crew, their tent, their vehicle or receive aid from anyone.
-Runners must stay on the course once the bell is rung.
-The only reason for leaving the course once the bell is rung is to use the portable restroom.
-Once you finish your loop you may choose to do what you want, but must be back in the starting corral before the bell rings.

Bob's Big Timber will provide an awesome stocked aid station organized by no other than the aid station queen herself, Kathie Noe. If you ran BBTBU in 2019 you know the quality and variety of food and drinks Kathie and her staff provided. As we get closer to race date Kathie will be asking what you want to see at the aid station. Also, keep in mind only you know what you will want/need to fuel yourself for 24 hours, 48 hours, or possibly longer, so plan accordingly.
Crews are permitted. Please keep in mind if you have multiple crew members to be respectful of other runner's space.
There will be a space next to the start and finish line to set up a chair, cooler, and other small personal items.
A campground area will be close by where you may set up a tent.
Any runner that DNF's must immediately vacate their spot close to the finish line to allow surviving runners to move closer. DNF runners are welcome to continue spectating, partying, and adding to the excitement of Bob's Big Timber Backyard Ultra.
Porta-potties will be located just after the start line.

A high quality race shirt will be provided to all entrants at check-in, a commemorative medal will be given to all runners once they are no longer in the competition, and a specially designed buckle will be awarded to ALL runners making it past the first 24 hours and thus covering 100 miles.
Food items will be grilled throughout the event and Soup will be available for competitors after the course moves to the road on the first day.
A bon-fire will be located at the Start/Finish and will burn for the duration of the event.
Alcohol is permitted.
Water is provided.
Coffee is provided.

This race is hosted by Bob & Karen Hunter and proceeds will be reinvested into the farm trails, property taxes, and the continued reforestation.
Prizes
The Last Person Standing will receive $2.00 per mile completed as a reward and we will cover the cost of the Golden Ticket Entry, plus FULL travel expenses to Big's Backyard Ultra. The winner will also earn a weekend stay at Annie's Place for themselves and guests at a later date. Annie's Place is a farmhouse located on Hunter's Tree Farms featuring multiple bedrooms, hot tub, and access to all farm trails. In addition, if the top assist runner (2nd place) is chosen from the wait list to compete at Big's Backyard, we will cover the cost of the race entry and offer HALF travel expenses for your trip.
Timing & Tracking
Bob's Big Timber Backyard Ultra will utilize Mylaps Prochip Runner Tracking which is the most accurate timing device on the market. Runners will be given an anklet that holds a timing chip at check-in and will be required to wear the timing chip for the duration of the event. A timing mat will be placed at the official start/finish line and you must cross that timing mat at the beginning and conclusion of each lap for your time to be official. Lap times and live tracking will be available for all runners, spectators, and interested parties around the country and world to see. Timing devices must be returned once you are no longer able to compete.
Golden Ticket Race
Bob's Big Timber Backyard Ultra is considered a "Golden Ticket" Race of Lazarus Lake's original Big's Backyard Ultra.

Laz is allowing 13 runners from 13 North American backyard races to earn a "Golden Ticket" into his Big's Backyard Ultra, plus a host of international races in what is being billed as "The Last Man on Earth" in his Big's Backyard Ultra in October, 2020.
Bob's Big Timber Backyard Ultra will pay for the winner's race entry, plus travel expenses into Laz's Big's Backyard Ultra "Last Man on Earth".
Refund Policy
Bob's Big Timber Backyard Ultra has a NO REFUND policy as we have many fixed costs, limited spaces, and race items will be ordered in advance. Thank you for your understanding.
Thank You to our Sponsors:
Spring Energy - Spring Energy Gel and Hydration will be available at the aid station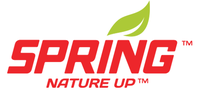 Current Entrants:
| | | | | | | |
| --- | --- | --- | --- | --- | --- | --- |
| First | Last | City | State | Country | Gender | Age |
| Tim | Adkins | Vermilion | OH | US | Male | 29 |
| Tracy | Allen | West Lafayette | OH | US | Male | 56 |
| Ric | Angara | Oak Park | IL | US | Male | 49 |
| Peter | Angelas | Bellville | OH | US | Male | 35 |
| Jim | Arnold | LaGrange | IL | US | Male | 54 |
| Nicholas | Balbach | Brownsburg | IN | US | Male | 38 |
| John | Baldwin | Madison | WV | US | Male | 40 |
| Rob | Ballou | Sullivan | OH | US | Male | 51 |
| Michelle | Barton | Dayton | OH | US | Female | 30 |
| Susan | Bitner | Mexico | MO | US | Female | 48 |
| Amanda | Bohley | Medina | OH | US | Female | 34 |
| Chris | Buchheit | Marysville | OH | US | Male | 50 |
| Gwenn | Case | Morrow | OH | US | Female | 50 |
| Jamie | Case | Morrow | OH | US | Male | 44 |
| Lee | Chapman | Sumter | SC | US | Male | 48 |
| Chase | Claflin | Columbus | OH | US | Male | 27 |
| Rick | Coblentz | Fredericksburg | OH | US | Male | 28 |
| Marian | Cozmiuc | Sugarcreek | OH | US | Male | 31 |
| Shaun | Doherty | Canton | OH | US | Male | 42 |
| Kianna | Eberle | Oberlin | OH | US | Female | 26 |
| Michael | Eriks | Carterville | IL | US | Male | 36 |
| John | Fabianich McClay | Bolivar | OH | US | Male | 50 |
| Felicia | Fletcher | Georgetown | IN | US | Female | 39 |
| Ryan | Fletcher | Georgetown | IN | US | Male | 44 |
| Alex | Garcia | Shelby | NC | US | Male | 37 |
| Eric | Garver | Delaware | OH | US | Male | 33 |
| Alex | Garver | Lakeville | OH | US | Male | 33 |
| Lelis | Gonzalez | Leadville | CO | US | Male | 36 |
| Charlie | Granger | Henrietta | NY | US | Male | 33 |
| Kyle | Hedrick | Ashland | OH | US | Male | 31 |
| Chris | Hines | Springfield | MO | US | Male | 40 |
| Jared | Hochstetler | Millersburg | OH | US | Male | 27 |
| Matt | Holtwick | North Olmsted | OH | US | Male | 37 |
| Jonathan | Hord | Bucyrus | OH | US | Male | 52 |
| Doug | Hradek | Wooster | OH | US | Male | 67 |
| Josh | Keane | Bolivar | OH | US | Male | 45 |
| Stephen | Kelly | Sumter | SC | US | Male | 43 |
| Steve | Kirby | Columbus | OH | US | Male | 33 |
| Jon | Kolmar | Lambertville | MI | US | Male | 44 |
| Rebecca | Kosek | Wellsboro | PA | US | Female | 39 |
| Daniel | Laurie | Dunkirk | NY | US | Male | 40 |
| Ned | Lea | Canton | OH | US | Male | 41 |
| Rick | Lehto | Auburn Hills | MI | US | Male | 62 |
| Randi | Lucas | Springfield | IL | US | Female | 36 |
| Keith | Martin | Bainbridge | OH | US | Male | 34 |
| Freddie | Miller | Sugarcreek | OH | US | Male | 44 |
| Andy | Miller | Coshocton | OH | US | Male | 45 |
| Brent | Miller | Sugarcreek | OH | US | Male | 39 |
| Derrick | Miller | Fredericksburg | OH | US | Male | 37 |
| Jason | Miller | Sugarcreek | OH | US | Male | 26 |
| Toby | Miller | Millersburg | OH | US | Male | 42 |
| Kevin | Miller | Millersburg | OH | US | Male | 44 |
| Firman | Miller | Dundee | OH | US | Male | 36 |
| Simon | Mills | Canal Winchester | OH | US | Male | 43 |
| Bob | Mohr | Canton | OH | US | Male | 54 |
| Laura | Moore | Watsontown | PA | US | Female | 32 |
| Kendrick | Mullet | Millersburg | OH | US | Male | 39 |
| Vince | Mullet | Millersburg | OH | US | Male | 45 |
| Sam | Oleskey | Magnolia | OH | US | Female | 38 |
| John | Parker | Nashville | TN | US | Male | 35 |
| Kevin | Parrish | Dayton | OH | US | Male | 31 |
| Danny | Preising | Massillon | OH | US | Male | 47 |
| Benjamin | Pulley | Granville | OH | US | Male | 33 |
| Alex | Radanovich | Lorain | OH | US | Male | 26 |
| Gabe | Rainwater | Fresno | OH | US | Male | 32 |
| Tim | Reimund | Columbus Grove | OH | US | Male | 31 |
| Samuel | Ridenour | Carroll | OH | US | Male | 43 |
| Derek | Rodriguez | Elyria | OH | US | Male | 27 |
| Alex | Rushwin | Elyria | OH | US | Male | 38 |
| Michael | Schreiber | Nashport | OH | US | Male | 39 |
| Jeremy | Shantz | Fredericksburg | OH | US | Male | 37 |
| Craig | Sheckler | Coopersburg | PA | US | Male | 51 |
| Mikala | Shremshock | Charles Town | WV | US | Female | 37 |
| Joe | Smoker | Indianapolis | IN | US | Male | 31 |
| Jim | Smucker | Sugarcreek | OH | US | Male | 58 |
| Christopher | Steward | Terre Haute | IN | US | Male | 33 |
| Tony | Stocket | Alexandria | VA | US | Male | 48 |
| Bill | Thompson | Coraopolis | PA | US | Male | 53 |
| Derek | Tinnin | Lebanon | OH | US | Male | 52 |
| Timothy | Vierheller | Orrville | OH | US | Male | 61 |
| Zane | Vierheller | Orrville | OH | US | Male | 25 |
| Joseph | Waltzer | Oberlin | OH | US | Male | 45 |
| James | Weaver | Denver | PA | US | Male | 28 |
| John | Welcome | Delaware | OH | US | Male | 40 |
| Brandon | Whistler | Hagerstown | IN | US | Male | 41 |
| Eric | Whittington | Canal Fulton | OH | US | Male | 50 |
| Erin | Williams | Manquin | VA | US | Female | 45 |
| Kyle | Wittel | Barberton | OH | US | Male | 36 |
| Denver | Yoder | Millersburg | OH | US | Male | 43 |
| Matthew | Young | Arlington Heights | IL | US | Male | 29 |

Updated 1/16/20 @ 7:00am